Yuna is an Aboriginal word meaning "stinking water". For a long time, the only available water was a rock soak at Whelarra. It was about 70cm wide and 2m long with perfectly straight sides. There was never more than a metre of water, two metres down, which in hot weather would be filled with drowned animals and reptiles.

Yuna is situated 75km north-east of Geraldton in the Shire of Chapman Valley. Settlers first moved into the area in the 1900s, clearing their own roads until the Government road cutting team arrived in April 1910. The first mail to Yuna was delivered on November 5th, 1910. The railway line was extended to Yuna and opened in 1913. The weighbridge was installed in 1925 and the first store opened in 1927. The bitumen road reached Yuna in 1954, and four years later the railway closed.
A General Store, a Hotel, a Farmers' Co-op, Post Office, various sporting facilities and a school were developed during the early years.
My father arrived in Fremantle on the 17th June 1909, travelled on a five pound subsidised passage on the Ormuz from London.
The arrangements with my mother were that he would select a property, build a house, and generally prepare for her coming one year later.
He went first to Mullewa and then on to Whelarra (then known as West Yuna).
The land had been divided up into blocks of 1,000 acres.
In order to attract settlers, Alexander and John Forrest had drawn up attractive terms for conditional leasing from the Government.
For the payment of a peppercorn rental, provided the lessee lived on the land, and cleared, fenced, and worked it, they would obtain ownership.
Joan Malden, Sunderland
Prior to 1920, land clearing took place with horse-drawn ball and chain equipment.
The trees were mainly mallee, york gum, jam and wattle. The land varied from hard red clay to yellow sandplain.
Merrylean ran about 2,000 sheep with crops of wheat, some oats and a little barley. The years of the Depression overtook the good life.
The banks owned the farmers through mortgage and tried to dictate how they should run the farms.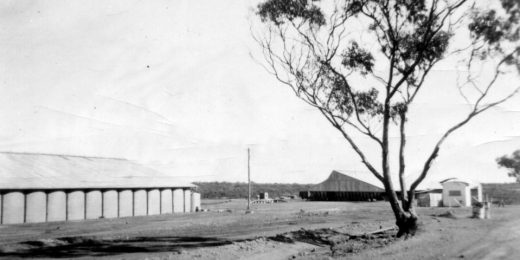 The farmers bitterly resented the heavy compound interest they had to pay the bank as well as their interference. Through the intervention of the banks, farmers were forced to lay up their tractors and return to working horses.
Our tractor remained in the shed and slowly rusted. According to the banks, horses were more economical than machines.
Nothing was wasted in the Depression. Many people will recall the era of the calico flour bags and the hessian sugar bag.
The former could be used for storing meat to hang in a cool, draughty, shady spot, and for making into pillowslips or tea towels.
The latter was turned into aprons, peg bags, cushion covers, doormats, all attractively adorned with stitching or applique.
In later years one of my mother's great enjoyments was to cut into new material for dressmaking.
This was because all through the Depression years she had remade from used clothes sent to her from her family in England and elsewhere, dresses and skirts for herself and her two daughters.
We had no electricity. Before the 1950s, only a few farmers owned a generator. Most relied on kerosene lamps for lighting and wood stoves for cooking and heating the water for washing.
Mary Roskams, Whellarra

Farming in those days was done with horses and small machines, 10-disc ploughs, six-furrow mouldboard ploughs, small disc drills and combines, and harvesting was done with six-foot harvesters and headers, mostly H.V.McKay Sunshines.
The wheat was bagged and carted to Rockwell siding by wagons and drays. Each bag was weighed separately, stacked and then loaded into rail trucks.
There was a correct way of stacking bags and some very well done stacks appeared. We had some sheep and they were shorn by blades and wool pressed by hand in a wooden box press.
Later a press with wire rope came to light and many times, just when you had everything okay, the rope would break and wool would just about lift the roof off the shed.
In conclusion, I would like to pay a glowing tribute to my parents and to all those people of their era.
To me, they were the true pioneers of Australia.
They worked very hard in very trying conditions with no conveniences of any kind.
Everything was done by hand; the housewife had no lights, refrigerators or water laid on.
They made their own bread by hand and there were no septic tanks.
Very few cars so trips to town were rare especially as roads were just bush tracks. On the farm it was all hand labour so farmers had to be strong in mind and body but their determination to survive won through.
Frank Warr, South Yuna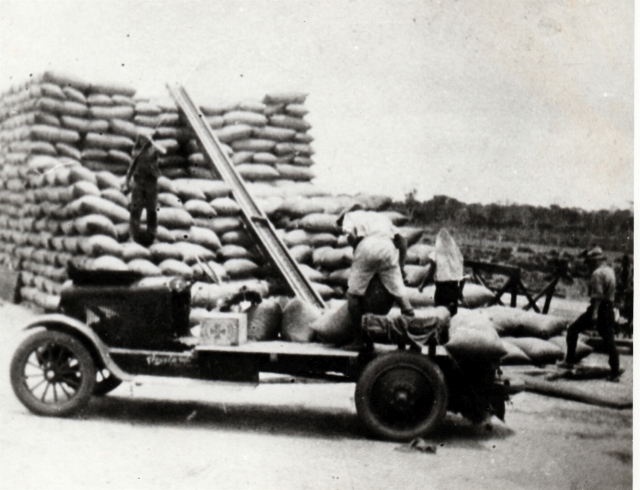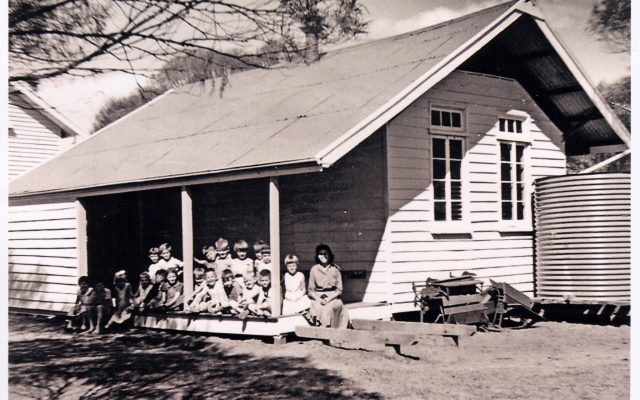 Sources and Further Reading:
Chapman Valley Heritage Trail
In Search of Land compiled by Jayne Vlahov
Chapman Valley Pioneers by P.A. McDonnell
Countryman